Denver's Most Trusted Kids Magician… Questions? Call now 303-909-6226 (See Prices)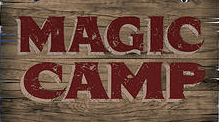 Never hired a magician? Worried about the quality? Heard the horror stories and seen them on TV? Relax, Chad Wonder turns your son or daughter into the star of their own kids magic show. Parents have voted, Chad Wonder is the most loved kids Magician in Denver as recognized by parents on the Nickelodeon website. His fun kids magic show makes your kiddos day the best birthday party Denver has to offer. He turns your kid into the magician and they star in almost half of this dynamic show filled with comedy, fun and kid friendly magic.
"Chads kids magic is a great choice for parents looking for quality magic."
Yes… it's that funny Lucas
The scouts love it!
Family friendly illusion shows.
Chad is the best and most trusted kids magician Denver has to offer. Think about it this way, if you wanted a nice meal, you would go to a fine restaurant, but if you were on a budget you'd hit fast food. Chad Wonder is the only 5 star fine dining in Denver, yet his price is only a little more than the fast food joints. Wouldn't you choose fine dining?
Chad performed over 250 birthday party magic shows in 2013. Since beginning his career he's appeared at thousands of Denver area parties. Chad's specialty is performing for kids 4 and up and making their special day magical, memorable and second to none. Each show is carefully designed and crafted to entertain the children's age group. Plus by simply asking, you get a link to download his 40 page magic party planning guide.
Call Chad for 100% no pressure guaranteed price quote!
"Kids Magicians like Chad Wonder are a rare find" ~Applewood Plumbing
Quality is the hallmark of Chad's magic and as Nickelodeons Entertainer of the Year and Channel 4 (CBS Denver) Top family entertainer in Denver you can trust he will be a world class representative for those companies at your event.
My kids birthday party magic shows are award winning recognized as "Nickelodeons Party Entertainer of the Year" and the "Top Family Friendly Entertainer In the Denver Area" by CBS Channel 4. Beware of magicians claiming awards, have them show you it's real.
I perform over 300 fun, colorful and hilarious magic shows every year.
My family focused comedy and corporate magic is trusted for family events presented by giants Google, Qdoba and more.
I am a BBB Gold Star recipient and rated A+
I unconditionally guarantees your satisfaction with my magic and service.
I some highly recommended from clients (read)
My Kids birthday party magic shows, corporate shows and walk around/strolling magic are fun, interactive and exciting for all the guests. I insure everyone has a great time.