Thanks for visiting [as what="firstname"]
Chad Wonder is…

100% Hilarious
100% Engaging
100% Audience Participation
100% Guaranteed
Kids love a great story and it all starts with making an effort to read. Often kids get caught up in the technology of today sucked into a whirlpool of iPads and tablets. My 2015 general (any time) library program Rabbits and Royalty, focuses on story telling primarily the classic once upon a time stories kids love to read. Lots of Princesses a Prince or two, a frog, a dragon, a lot of rabbits and kids laughing all the while learning the value of a library card and the resources available at the library.
With a book in hand you can do or be almost anything. Become a superstar, a famous football player and even an Olympian. Do amazing things on the court or on the field. Kids are always on an adventure when wrapped in a book. Chad's 2016 summer comedy "On Your Mark, Get Set, Read" themed show is an event that emphasizes how fun and interactive the library is. Chad encourages kids to learn all about being a good sport and participating with others. He shares with kids how investing the time into doing anything well and keeping ourselves well will reap big rewards. Kids learn why we should run (not walk) to the library on a regular basis to be both an active reader and an active person!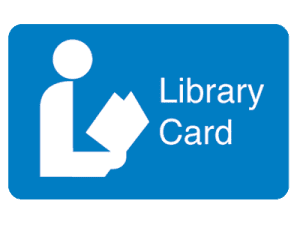 Not a just a library magic show, a hilarious show that celebrates the library!
As a library planner or administer, you want the credibility names like Nickelodeon, CBS and more bring to Chad Wonder, Denver's only award winning magician.
Chad Wonder is a fantastic magician who engages the entire audience in his program. His energy is contagious and the kids are eager participants. He visited all of the libraries in the Arapahoe Library District in October 2013, and got rave reviews from staff & families.  Chad has received both the Nickelodeon Party Entertainer of the Year & the CBS4 Top Family Entertainer in Denver awards. When you hire him, you'll understand why he deserves these honors! 
Kris
Finding the best program for your library, the one that will draw a crowd from your community, hold the attention of the kids and parents, and promote the fun of reading can be a task. But, following proven criteria can make your job easy and have book flying off the shelves!
A successful library presenter will
Establishes immediate rapport with the crowd,
Engage and interact with the audience,
Grab the attention of the wide age range of reading program patrons, and
Encourages kids to learn and stimulate their imagination with books.
Chad Wonder does it all and you'll love the attention to detail. 
Why Chad is so easy to work with:
Custom posters are available free of charge and mailed in advance to build interest in the special program.
Never worry about the right equipment, Chad's show is 100% self-contained. The day of the event Chad arrives early and prepares his set and any necessary sound system. Cones or tape create a "stage" and you receive a simple introduction to make your job hassle-free.  Chad takes control of the program so you can sit back and enjoy the show and prepare for books flying off the shelves.